It seems like a lifetime ago that Emily Maynard received an engagement ring and the final twirl from Brad Womack. What she thought was her dream come true, turned into a nightmare. Let's hope the third time is the charm for Em.
When agreeing to do the show, Emily said her ultimate goal is to fall in love and meet someone that can be a father figure to her daughter Ricki. Oh yeah, and she wants a mini-van full of babies. Way to lay it out there Em!
Let the Parade Begin in No Particular Order...
Too Much
Joe from Los Angeles, CA is the epitome of too. Too over the top, too excited, too enthusiastic, too flamboyant, too much. My head was spinning after his departure from Em.
Kalon from Houston, TX says he has changed from being a loud obnoxious womanizer to a responsible down-to-earth, dependable person. Then he arrived on a helicopter and proceeded to do a bit of face rubbing. Actions speak louder than words, Kalon.
New York, NY David wrote a song for Emily and proceeded to screech it. Well, he certainly is no Jeremiah James Korfe. That's all.
Oh, Randy...women want a man, not one that dresses up like their grandmother. Save the role playing for later.
Travis came from Madison, MS with his ostrich egg. Is he really going to carry it around as a symbol to protect Em and Ricki? Yes, indeed he is. Sorry, but it gives me the willies.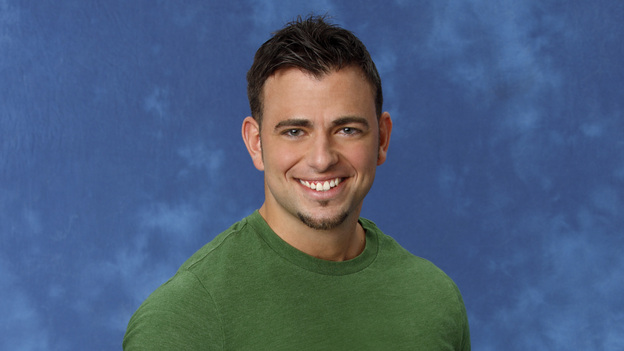 Stevie from Monroe Township, NJ...Two strikes against him, green shirt and boombox...two words for that...so 80's. I know this will date me, but he reminds me of Eddie Haskell.
Too Little
All John's friends from St. Louis, MO, call him Wolf. John was practically MIA in this episode. Is he going to be the lone wolf?
Tony from Beaverton, OR, has a passion for fitness, but being a father is the most important thing in his life. As a father looking for love, his story most parallel's Emily's. This has the potential to be the perfect family, but so far it's missing the "wow" factor.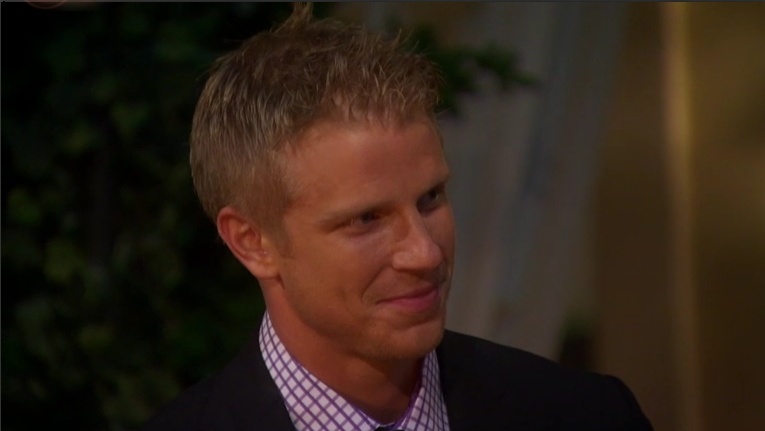 It's a good thing Sean was the first one out of the limo or we may have missed him completely. This screencap is proof that not only was he there, he did receive 1:1 time with Emily! We need to see more Sean!
Music Mike from Austin, TX is certainly intriguing. It will be interesting to get a glimpse of what is inside the long hair, rocker look persona.
Too Late
Lerone from Los Angeles, CA, thinks Emily being a single mom is one of the most attractive things about her. Lerone seems sincere, but Emily wasn't feeling it.
Emily sent Brent back to his six kids in Fresno, CA. That's a bit much for a 26 year old mother of one.
And then there is Jackson from Lockport, IL, who says life isn't measured by the number of breaths we take, but by the number of moments that take your breath away. I wonder if he had one of those moments when Emily called Travis to receive the last rose of the evening?
Just Right
Seeing Ryan from Augusta, GA, working as a mentor to kids and running with his dog certainly melted my heart. But will he melt Emily's? If the note he was holding when he met her is any indication of what's to come, she will be a big ole puddle.
Charlie from Nashville, TN has had a traumatic and serious accident that changed his life. When you go through something like that, it certainly puts things in perspective. I love the way he talked to his dog and the titanium trick he played on Emily.
Although Arie from Scottsdale, AZ, is looking to be married, he worries being a race car driver may bring painful memories for Emily. I think once Em looks into those gorgeous Arie eyes, she will get lost in them and forget about everything else.
Jef, CEO of a bottled water company in Salt Lake City, UT, likes to be underestimated so he can pleasantly surprise people. He wants to enjoy life with that special person and believes in the fairy tale ending. More than anything, Emily wants her fairy tale ending. Will we be pleasantly surprised?
Chris, a Corporate Sales Director in Chicago, IL asked advice from his dad who has been married for 35 years. Chris will follow his heart and be himself if he adhere's to his father's wisdom. Oh, and the first thing his heart told him to do is make her bobbleheads of them. Cute or corny? Em thought it was cute.
Doug from Seattle, WA left a little boy at home to come and meet Emily. Not only that, his son wrote Emily a letter. Slam dunk for the first impression rose. Well done, Doug. Keep up your A game.
Next week starts the group and 1:1 dates. Let the journey begin...
A special thanks for Love_Me and San from
Bachelor and Bach'ette Fans Forum
for the screencaps. Join our site for the latest spoilers!