Chatting with friends on
Bachelor and Bachelorette Fans Forum
has been a daily event for me. When I saw a post that
Page Duke
, bachelorette from CMT's Season 3 of Sweet Home Alabama, was going to be at a viewing party in St. Stephen's, Minnesota, I knew I had to go. What are the chances that I would ever have the opportunity again to meet a celebrity?
Sweet Home Alabama had quickly become one of my favorite reality TV shows with their down-to-earth style and low-key dates. It was refreshing to watch a whole season without a single hot tub scene or invitation card to the "Fantasy Suite".
The night of the viewing party I left early to ensure the best possible "spot" in the house! When Paige Duke walked in, I was expecting her to be beautiful, but that doesn't even begin to describe what I saw. She was simply glowing.
We watched episode 2 together and it was fun to see her reaction to what the guys in the house were saying. Paige was seeing it for the first time, along with the rest of us. During the commercials, I watched her interact with fans, young and old alike. She was patient and kind as she autographed pictures and smiled for the cameras.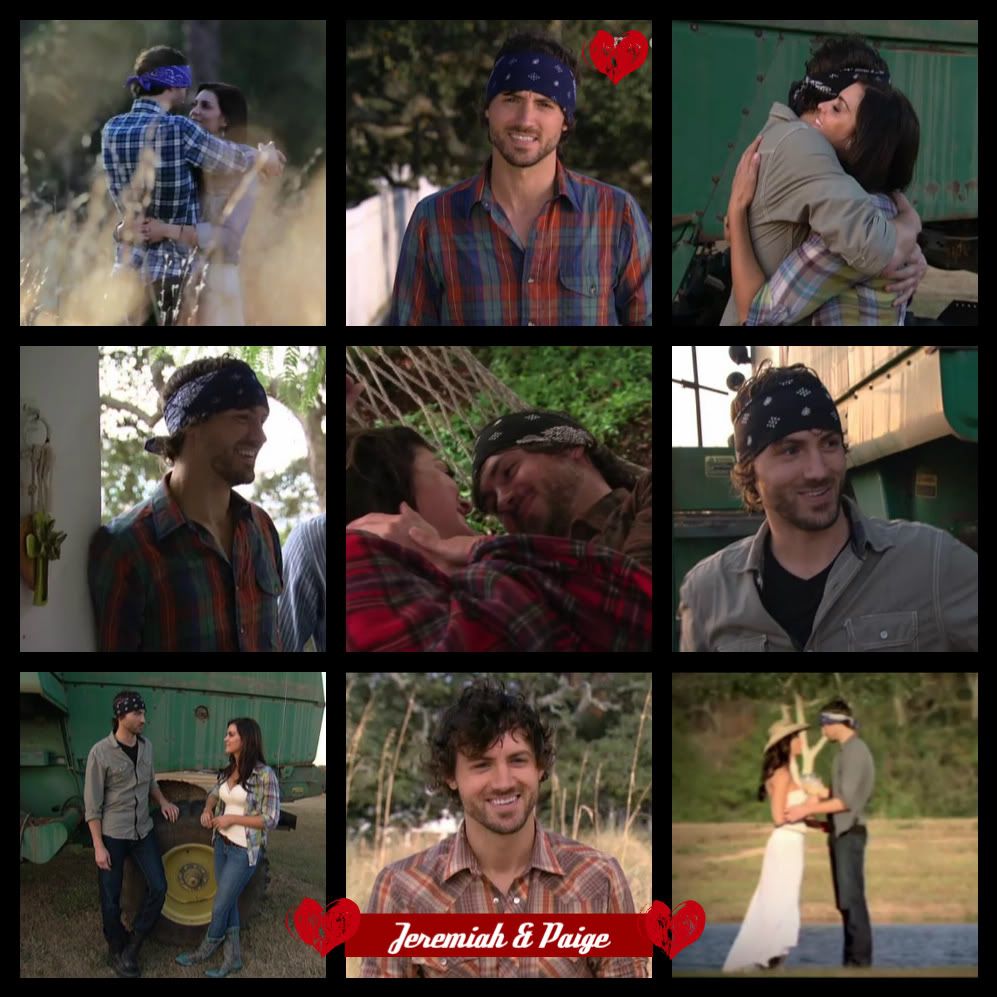 I made this collage and gave it to Paige the night of the viewing party. I told her it was in support of our local bachelor vying for her heart, Minnesota farmer and musician,
Jeremiah James Korfe
. Paige thanked me for the collage, but was very careful not to react in a way that would indicate whether she had feelings for him.

On reflecting back to that night, I have come to realize that the beauty emanating from Paige was not only outer beauty, but inner beauty.


Paige fell in love with her soul mate on Sweet Home Alabama, and indeed it was Jeremiah. The glow I saw the night I met her was coming from her heart...a heart that could not contain it's love for him. Beauty does not begin to describe it and I know it is a sight I will never forget.