My husband and I were planning a little weekend get-away to my mother's home in Menahga, a little town three hours northwest of Minneapolis. It is the perfect place to relax and unwind from life in the big city.
Imagine my surprise when I went to
Bachelor and Bachelorette Fans Forum
and found that
Jeremiah James Korfe
was going to be hosting a viewing party in a town 1/2 hour away from Menahga. Jeremiah is the Minnesota farmer and musician I was rooting for to win the heart of
Page Duke
, Season 3's bachelorette, on
CMT's Sweet Home Alabama
. Fate seemed to be taking my life in a new direction. Just the week before I had attended a viewing party with Paige, now it seemed I was destined to meet Jeremiah.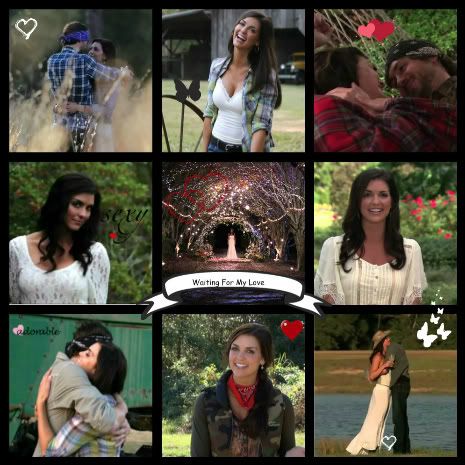 Collage I made for Jeremiah in
Support of our MN Farmer/Musician
Episode 3 aired that night and Jeremiah had a 1:1 date with Paige in a combine. As shouts erupted, it quickly became clear my husband and I were the only two in the restaurant that had never been in a combine! What was also clear, is how completely free Jeremiah felt during this date, without multiple cameras closely capturing every nuance and emotion he was feeling.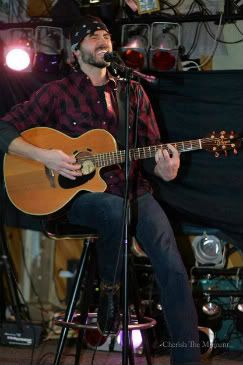 Jeremiah is the lead singer and songwriter for his band,
From Joyce
. In addition to writing his own music, Jeremiah has several artists that he writes and develops songs for that are in a vast genre of music.
After Sweet Home Alabama was done airing, he played a little acoustic guitar. We had the pleasure to hear a few songs from his new album,
A Little Something for Everyone.
My husband and I were completely blown away with the talent of this young man. The photos, courtesy of
Cherish the Moment Photagraphy
, show the passion in which he sings and plays. We felt this passion right down to our bones. It was amazing.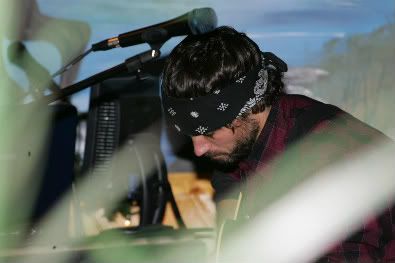 Jeremiah's music is available on
iTunes
. I would encourage all of you to download,
A Little Something for Everyone.
It has become our favorite album.
Thank you for sharing your gift of music with us, Jeremiah. Your heartfelt words and beautiful voice are music to our ears...and our hearts.